Pea Ridge: Civil War Campaign in the West
- A Selection of the History Book Club and Book of the Month Club
To order, go to: http://uncpress.unc.edu/books/T-253.html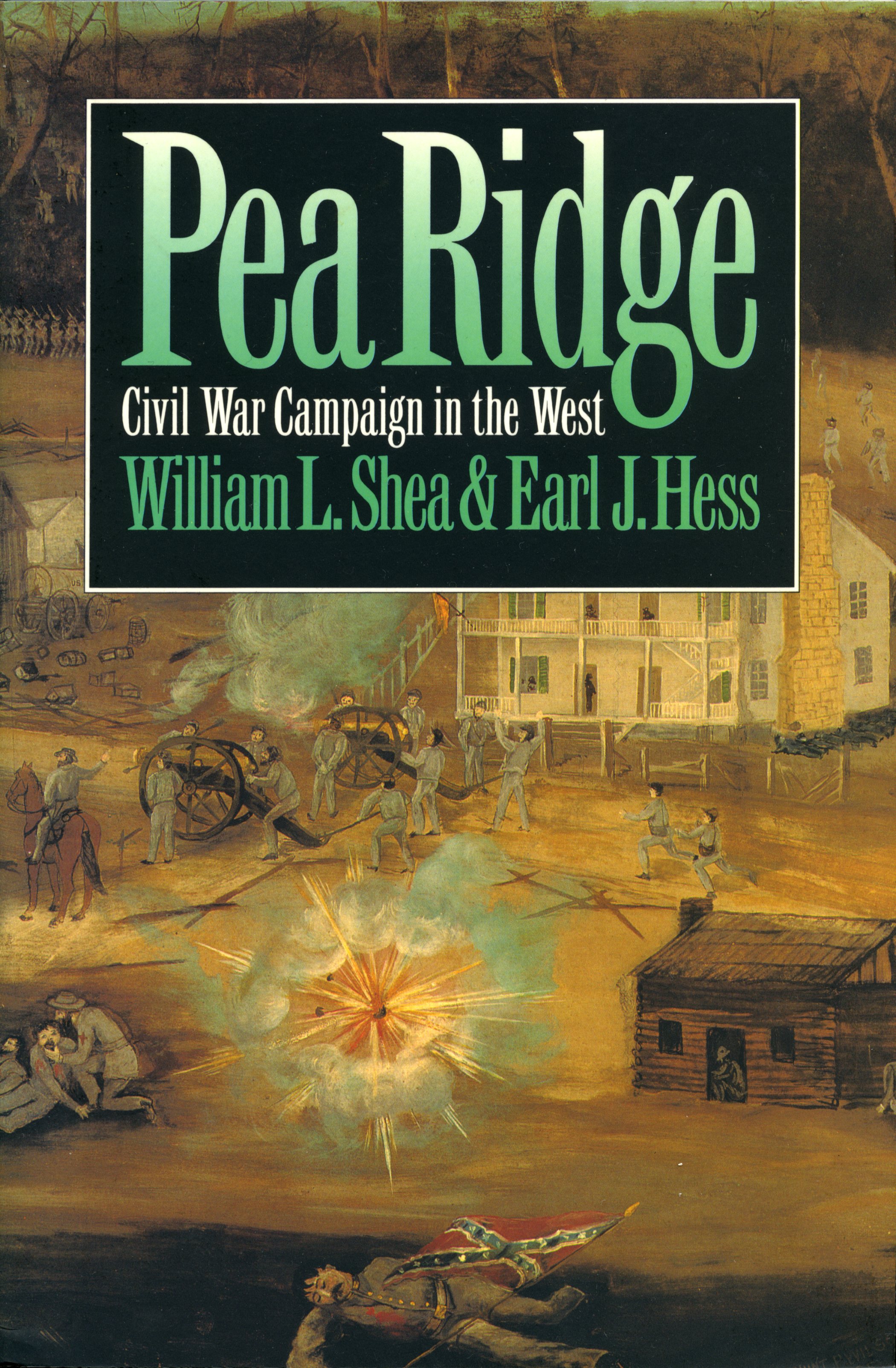 "This is a wonderful book that fills a big gap in the literature." -- David J. Eicher, author of The Civil War in Books
"...a campaign study of a caliber that all should strive for and few will equal." -- Edwin C. Bearss, author of The Campaign for Vicksburg
"Sets a new standard for campaign study. The quality of research is impeccable and the methodology most impressive. There is abundant evidence that the authors are intimately familiar with the sites and terrain about which they write, and that is a fine thing for those who would do first-rate battle history, as this book indeed is." -- Herman Hattaway, author of Shades of Blue and Gray
"A noteworthy achievement. There has long been a need for a detailed study of this complex campaign and battle. At last it has been done in a wonderfully researched and dramatically presented account." -- Alvin M. Josephy, Jr., author of The Civil War in the American West
On March 6-8, 1862, one of the earliest pitched battles of the Civil War took place on a wintry field in northwestern Arkansas. The battle of Pea Ridge, one of the largest engagements fought on the western frontier, dramatically altered the balance of power in the Trans-Mississippi. Through their victory, the Federals won control of this vast, sparsely settled frontier area and thereby helped ensure the Union triumph that was sealed at Appomattox some three years later.
Pea Ridge is the first definitive study of a battle in the Trans-Mississippi, an area long overlooked by serious historians of the Civil War. It is based on exhaustive research in archives from Connecticut to California and includes a pioneering study of the terrain of this sprawling battlefield The narrative includes not only a dramatic account of the terrible fighting at Pea Ridge but also the story of the grueling overland campaigns across the Ozark Plateau and the Mississippi Delta that preceded and followed the battle.
More than an account of the movements of armies, this study also delves into the personal experiences of the soldiers, the use of Native American troops, and the role that Pea Ridge came to play in regional folklore.
Published By:
P.O. Box 2288
Chapel Hill, NC 27515-2288
1-800-848-6224
Full List of Books by Dr. Earl J. Hess