Dreamer: A Novel
by Pratibha A. Dabholkar and Earl J. Hess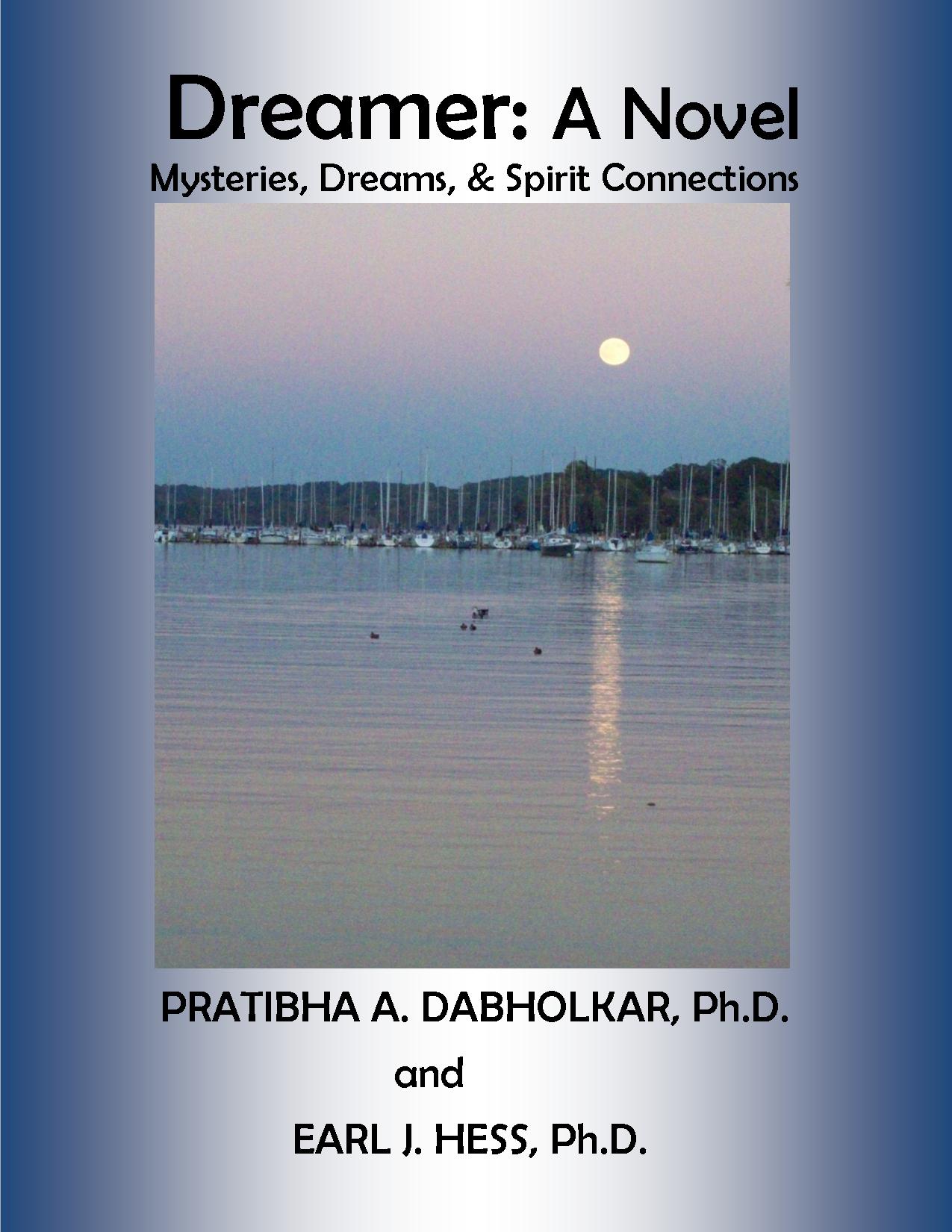 Available as a free eBook!
The authors wrote Dreamer as a way of healing from the tragic loss of their beloved daughter Julie. It is also a means for them to help other people--by expanding readers' ideas about the power of dreams in healing and in teaching us about eternal soul connections.
Dreamer is a story about a woman who solves the mystery of her motherís death through visually vivid dreams, dream interpretations, and spirit communications. In doing so, she liberates herself from the trauma that has haunted her all her life, and grows spiritually as well as emotionally. Despite its serious theme, the story has many light moments as the main characters interact with love and humor, and the ending has a surprising twist. (There is also an alternate ending with a twist that makes readers want to go back and read the book again to find all the clues they missed the first time.)
Dreamer appeals to readers who are interested in the power of dreams for spiritual growth. It also appeals to readers who enjoy mysteries, but the story is not a formulaic murder mystery. Instead, through an intriguing plot and engaging characters, Dreamer helps to open readersí minds to dream interpretations, lucid dreaming, and spirit communications. It also offers comfort and hope for those who are bereaved by sharing a heightened awareness of spirituality and ideas about eternal love connections across dimensions.
To obtain Dreamer as a free eBook, please email your request to Dr. Dabholkar at pratibha@love-and-learning.info or to Dr. Hess at earl@love-and-learning.info. You do not need Kindle, Nook, or any mechanical device other than your computer to read this free eBook. Thank you for your interest!
Click here for:
Books on Eternal Love and Spirit Communications